A number of celebrities have struggled with marijuana abuse. Despite claims that marijuana is not addictive or dangerous, studies have indicated that as many as 30% of those who use it develop some degree of what's known as a marijuana use disorder.2
Music and movies make frequent references to smoking marijuana, and many songs have been written as dedications to the drug ("A-Yo" by Lady Gaga, "Dooo it" by Miley Cyrus, "The Next Episode" by Dr. Dre, "Because I Got High" by Afroman, "Habits" by Tove Lo, and "Pass That Dutch" by Missy Elliott, to name a few). Some artists believe that pot can enhance their creativity, and this perception is prevalent in American culture.
However, several famous actors, artists, and other stars have recently decided that their marijuana use was a problem and that they needed to get help or quit on their own. Below are a few examples.
Lady Gaga
Lady Gaga has spoken openly about her addiction to marijuana. She told reporters that she started smoking pot as a way to cope with to the music industry's physical and mental demands. She has also talked about using marijuana as a way to alleviate anxiety, depression, and chronic pain.1 In a 2013 interview she claimed that she smoked 15 to 20 marijuana cigarettes a day.
She credits Elton John with helping her stop smoking. "He was telling me: 'Gaga you're smoking too much.' He saved me… I'm sober now."3
Brad Pitt
In an interview with The Hollywood Reporter, Pitt talked about depression and smoking weed as a way to cope. He said that "I got really sick of myself at the end of the 1990s… I was smoking way too much dope… I used to deal with depression."4
A trip to Morocco around that time led to a change. "I saw poverty to an extreme I had never witnessed before… and the children were inflicted with a lot of deformities… I just quit. I stopped grass then – I mean, pretty much – and decided to get off the couch." 4
But in 2016, Angelina Jolie filed for divorce from Pitt. According to TMZ, the marriage ended in part due to Pitt's weed and alcohol problems.5
More Articles On Famous Addicts
Miley Cyrus
"One time I smoked a joint with peyote in it, and I saw a wolf howling at the moon. Hollywood is a coke town, but weed is so much better."
Miley Cyrus has openly advocated for marijuana and claimed that weed was "the best drug on earth" during a 2013
interview
with Rolling Stone magazine.
In this 2017 interview with Jimmy Fallon, Cyrus talks about why she stopped smoking weed. She explains to the talk show host that she wants to speak as clearly as possible about her upcoming record. So, she decided to stop toking.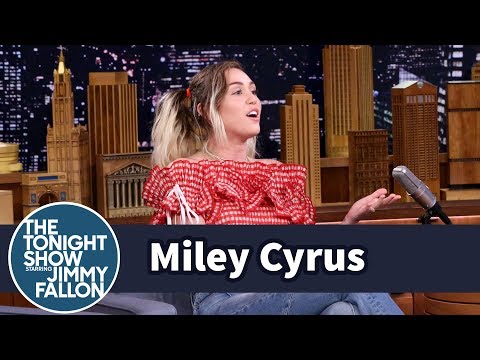 Mark Wahlberg
Mark Wahlberg stopped smoking weed for his children. In 2011, while accepting the Indie Impact Award for his role in The Fighter, he said, "I stopped smoking weed for my kids." 6
He explained: "One day, we were driving and you could smell it from somewhere. My daughter asked what the smell was, so I told her it was a skunk. Then she said, 'Sometimes daddy smells like that!' to me and my wife. So I knew I had quit." 6
Method Man
Method Man also quit smoking pot because of his children. He stopped lighting up in 2011 because, "I don't want that every time you hear Method Man's name you associate it with getting high."
He added, "because there's so much more to me than that. I'm not actually distancing myself from my marijuana culture people, but it's not in the forefront anymore. I got kids to raise, man. Plus, it was never really that bad. It comes to a point where no matter where you go, they're always thinking you're high. And I'm not always high. I mean, right now, I'm sober as a priest."
Jim Carrey
Jim Carrey spoke candidly of his relationship to marijuana in an interview with Howard Stern. (He starts talking about it at minute 2:13.)
He said, "I've had an addiction to pot from time to time. A compulsion to it. It all stems from how much pressure you're under. If you're under a lot of pressure, a joint feels so good to get off the planet that you just might decide to do it for a couple of months. I've had periods of time like that, but I don't create anymore. That's the trouble and that's what's always kept me away from going down that road too far is that I noticed I stopped painting. Figuratively, I stopped creating, and I stopped being social."
Carrey went on to say, "There's this illusion out there that there's nothing addictive about it," and "the fact is anything that stimulates the pleasure center of your brain can become addictive. It doesn't have to be a scientifically addictive thing—it's a habit-forming thing."
Paul McCartney
Like Mark Wahlberg and other celebrities, Paul McCartney's decision to step away from weed was largely driven by wanting to set a good example for his children and grandkids.
"I don't do it anymore," McCartney told The Mirror during an interview about the way he stays fit in his old age. "Why? The truth is I don't really want to set an example to my kids and grandkids. It's now a parent thing." 7
This BBC video discusses the arrest of McCartney's wife, Linda, in 1984 for marijuana possession, as well as McCartney's fine in Barbados for possession: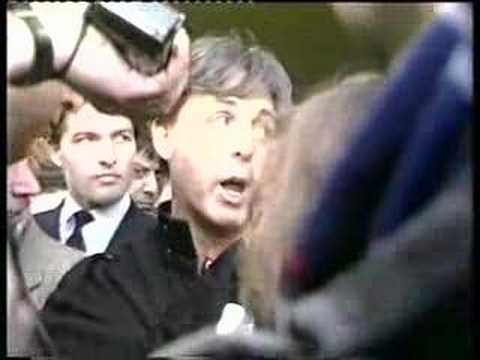 Woody Harrelson

Woody Harrelson—one of Hollywood's biggest marijuana enthusiasts—stopped smoking pot because he said that it was making him emotionally unavailable.
In a 2017 interview with Vulture magazine, the star talked about how he quit the drug almost a year ago, saying that, "I don't have a problem at all with smoking. I think it's great… But when you're doing it all the time, it just becomes … Well, you know. I feel like it was keeping me from being emotionally available." 8
Harrelson is a well-known cannabis smoker due to incidents such as:
Appearing on Ziggy Marley's song advocating for the growing of weed, "Wild and Free."
Sources