After a drug overdose episode, it's imperative that you or your loved one seek treatment in a drug overdose rehab and recovery center. A drug overdose treatment program begins with the activation of the chain of survival. That is to say, somebody calls 911 and activates emergency medical services. After pickup by an ambulance, the patient will be taken to the emergency department of a nearby hospital.
Getting Help for a Drug Overdose
At the emergency room, a team works to stabilize the patient who overdosed with drugs with an eye toward keeping the patient's heart beating and managing the airway. What exactly is done by the emergency staff will vary from one drug to another. However, any drug overdose case calls for additional treatment after the patient has been stabilized. Before a patient is discharged from the hospital, proper treatment of the overdosed patient ensues. According to the National Institutes of Health, drug-overdose patients at this stage of treatment may benefit from additional observation by hospital staff while an effort is made to determine whether or not the overdose was deliberate, that is to say, a suicide attempt.
"Overdosing on drugs is incredibly serious, and sometimes the scare of an episode such as this is enough to push somebody with a drug or alcohol problem into finally seeking help."With discharge from the hospital, drug-overdose patients will typically go their separate ways. Obviously, the accidental overdose and adverse drug interaction patients will simply be free to go home. Patients who attempted suicide will be referred to a mental health specialist, while those addicted to a substance, whether alcohol or an illegal drug, will be referred to a drug overdose rehab facility.
Overdosing on drugs is incredibly serious, and sometimes the scare of an episode such as this is enough to push somebody with a drug or alcohol problem into finally seeking help. If you've ever experienced a drug or alcohol overdose episode or if you're worried about somebody who is dear to you who might, please don't hesitate to call 1-888-319-2606 as soon as you can. Talking to a trained professional at this number might make the difference between a one-time scare and a second trip to the emergency room.
Choosing the Best Recovery Program for a Drug Overdose
Once the immediate crisis has passed, a person in recovery will naturally want to learn as much as possible about the drug overdose recovery center that's been chosen for a referral. While the clock is ticking, it is imperative to get checked into a sober clinical environment as quickly as possible. Getting admitted to the wrong drug overdose treatment center can wind up doing more harm than good. It's important to learn in advance whether the proposed drug rehab center is going to be a match for the patient's unique personal needs.

Some drug overdose recovery facilities allow visitors, while others don't. Some are located far from major urban areas in an effort to create a controlled environment for residents, while others serve an urban population and thus are located geographically close to the public. Whether or not any particular drug overdose recovery program is right will depend on the idiosyncrasies of each individual patient. Some places to look for the necessary information on a center include:
Former residents: There simply isn't a better way to see a drug overdose rehab facility through the eyes of a patient than to talk to one of them.
The facility's website: Many drug overdose treatment centers maintain an expansive presence online. Searching through the center's website will often yield valuable information.
Hospital staff: The people in the emergency department at the hospital are likely to have valuable information about one treatment program versus another. After all, if an overdose patient keeps passing through its ER, it is very likely that this person is in an ineffective treatment program.
Church: Many religious and faith-based organizations operate some kind of community outreach program, which is intended specifically to help the victims of drug overdoses.
Concern About You or a Loved One Overdosing on a Drug
A drug overdose is potentially fatal. According to the Centers for Disease Control and Prevention, drug overdoses are second only to motor vehicle collisions in causing preventable deaths in the United States. Having had your first overdose experience, you're far more likely to have a second, assuming you survived. Please call 1-888-319-2606 as soon as possible to speak to a friendly and sympathetic professional about your situation. Somebody is available at that number at any time, day or night to refer you to the drug overdose recovery program you need to make it through to begin recovering.
Featured TreatmentCenter Providers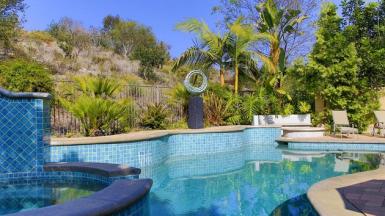 Sobertec
Sunspire Health Desert Palms